We take a look at some of the Irish films coming your way in 2021. We'll update films, premieres, release dates and platforms and add reviews and interviews as they come in.
Herself
DIR: Phyllida Lloyd • WRI: Clare Dunne, Malcolm Campbell
Premiere at Sundance Film Festival 2020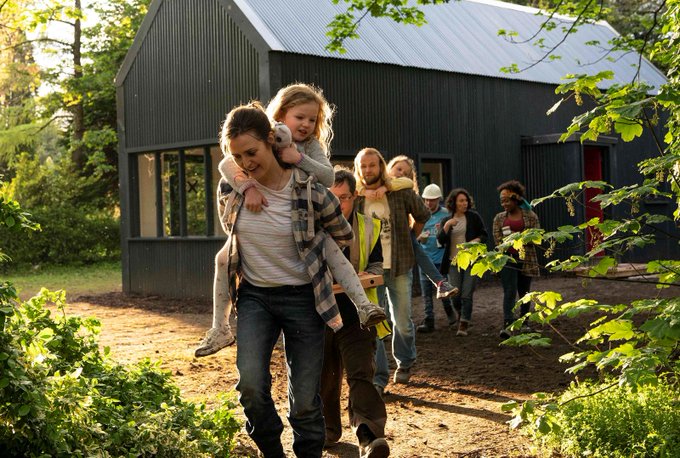 The story of Sandra (Clare Dunne), who on the surface of it, is a young Mum struggling to provide her two young daughters with a warm, safe, happy home to grow up in. Beneath the surface, Sandra has a steely determination to change their lives for the better and when it becomes clear that there are no other options left to her, she decides to build it herself from scratch.
CAST: Clare Dunne, Harriet Walter, Conleth Hill
---
Wildfire
DIR/WRI: Cathy Brady
Premiere at Toronto International Film Festival 2020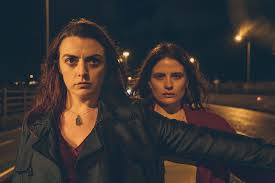 The story of two sisters who grew up on the fractious Irish border. When one of them, who has gone missing, finally returns home, the intense bond with her sister is re-ignited. Together they unearth their mother's past, but as they uncover the secrets and resentments that have been buried deep down, it all threatens to overwhelm them.
CAST: Nika McGuigan, Nora-Jane Noone
---
The Bright Side
DIR: Ruth Meehan • WRI: Ruth Meehan, Jean Pasley
Premiere at Cork International Film Festival 2020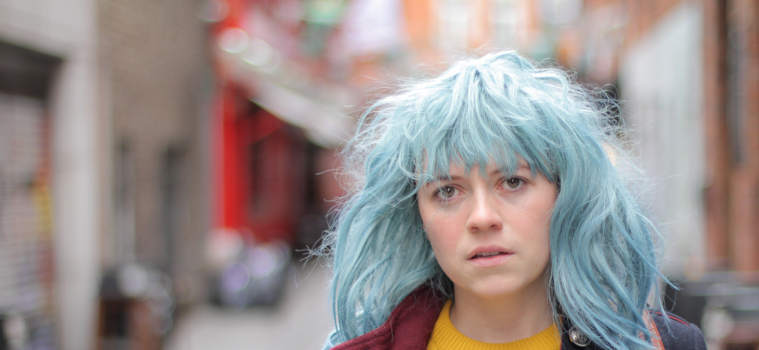 World-weary stand-up comedian Kate McLoughlin wants out. Her morbid prayers are answered in the form of a cancer diagnosis. For Kate, this is the perfect excuse. However, a last supper of dodgy shellfish and champagne puts paid to her overdose attempt and to placate her family she begrudgingly agrees to undergo treatment.
Armed with staggering levels of cynicism and a plethora of blackly comic jokes, Kate gets off to a bad start with the four other women she encounters on the chemo ward, whose unsolictited friendships are destined to blow open her shut-down heart.
CAST: Gemma-Leah Devereux, Siobhan Cullen, Karen Egan, Barbara Brennan, Derbhle Crotty, Tom Vaughan-Lawlor
---
Boys From County Hell
DIR/WRI: Chris Baugh
Premiere at 2020 Tribeca Film Festival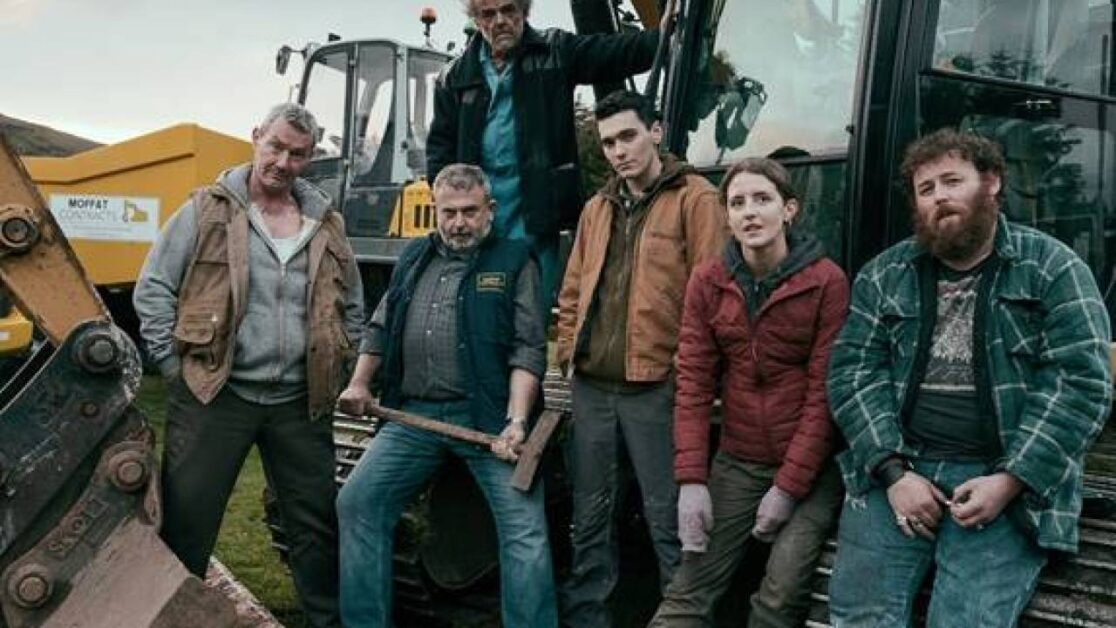 Horror fans know Bram Stoker and his seminal novel Dracula, but what about Ireland's Six Mile Hill? Word has it, Stoker visited Six Mile Hill in the mid-1890s, heard about the local legend of a humanoid bloodsucker who's been buried under a pile of rocks for centuries, and then, shortly after, wrote about a certain undead Transylvanian—without crediting Six Mile Hill as his inspiration. Or so young ruffian Eugene Moffat and his friends like telling horror-loving tourists as a way to spice up their otherwise dull blue-collar lives. The thing is, they don't actually believe in vampires. But when Eugene and his father are tasked with digging through the land surrounding that pile of rocks, they inadvertently awaken Dracula's unsung inspiration.
CAST: Jack Rowan, Nigel O'Neill, Louisa Harland
---
Here Are the Young Men
DIR/WRI: Eoin Macken
Premiere at Galway Film Fleadh 2020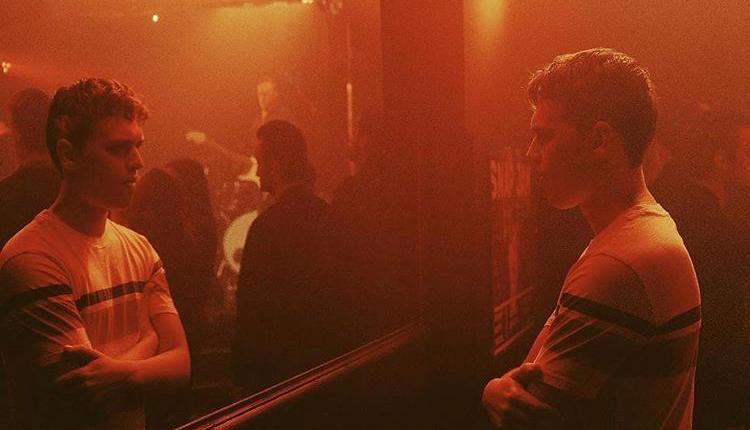 Dublin teenagers Matthew, nihilistic Rez, and the deranged Kearney, leave school to a social vacuum of drinking and drugs, falling into shocking acts of transgression.
CAST: Anya Taylor-Joy, Ralph Ineson, Ferdia Walsh-Peelo
"an engaging reflection on toxic masculinity and the futility of the youthful highs that quickly lose their lustre – drink, drugs, and video games" —Irene Falvey
---
Green Knight
DIR/WRI: David Lowery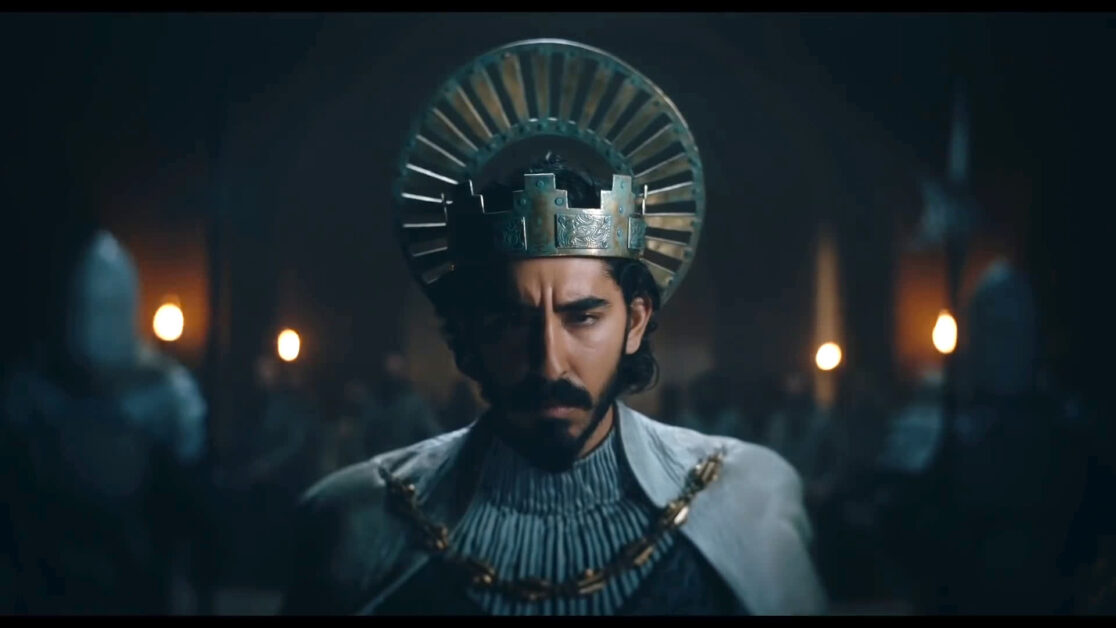 A retelling of the 14th Century tale, 'Sir Gawain and the Green Knight'. Sir Gawain, King Arthur's cousin, beheads the Green Knight easily. His opponent survives, however, and the Green Knight demands that Sir Gawain uphold his half of the oath and return in one year to be beheaded. Gawain leaves the court to spend the year traveling.
CAST: Barry Keoghan, Dev Patel, Alicia Vikande
---
The 8th
DIR: Aideen Kane, Lucy Kennedy and Maeve O'Boyle
Premiere at Hot Docs Film Festival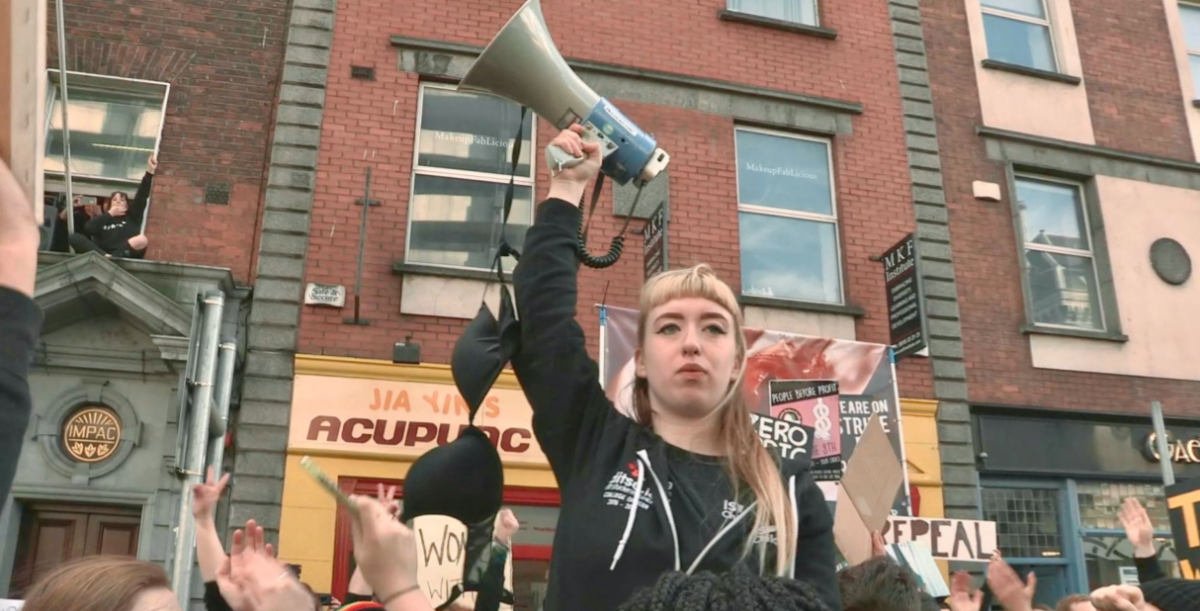 The 8th traces Ireland's campaign to remove the 8th Amendment – a constitutional ban on abortion. Following the dynamic female leaders of the pro-choice campaign as they engineer the impossible this dramatic story is underscored by a vivid exploration of the wrenching failures that led to this defining moment in Ireland's history.
---
Breaking Out
DIR: Michael McCormack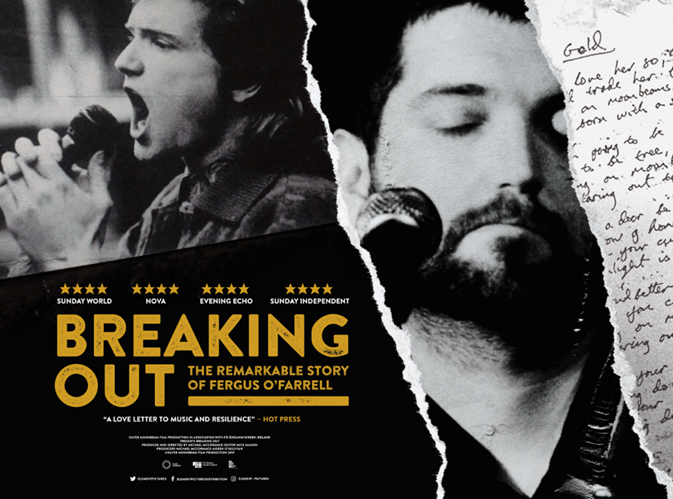 Filmed over ten years, Michael McCormack's award winning documentary portrays Fergus O'Farrell, the charismatic voice of Interference, one of the most compelling and influential bands to emerge from the Irish music scene in the 1990s.
---
Redemption of a Rogue
DIR/WRI: Phillip Doherty
Premiere at Galway Film Fleadh 2020
Carrying a doctor's bag containing a rope, Jimmy, the prodigal son, returns home to the austere beauty of Cavan to visit his ailing father and seek redemption before he intends to say goodbye to the world. As Jimmy's father breathes his last, thunder rumbles and rain starts to pour. However, there is a condition in the will: his father cannot be buried on a wet day.As the rain continues, Jimmy embarks on a sacrificial and outlandish journey to rid himself of his guilt and shame from the past, ultimately redeeming himself through love.
CAST: Aaron Monaghan, Aisling O'Mara, Kieran Roche, Pat McCabe, Shane Connaughton
---
Father of Cyborgs
DIR: David Burke, Seán Ó Cualáin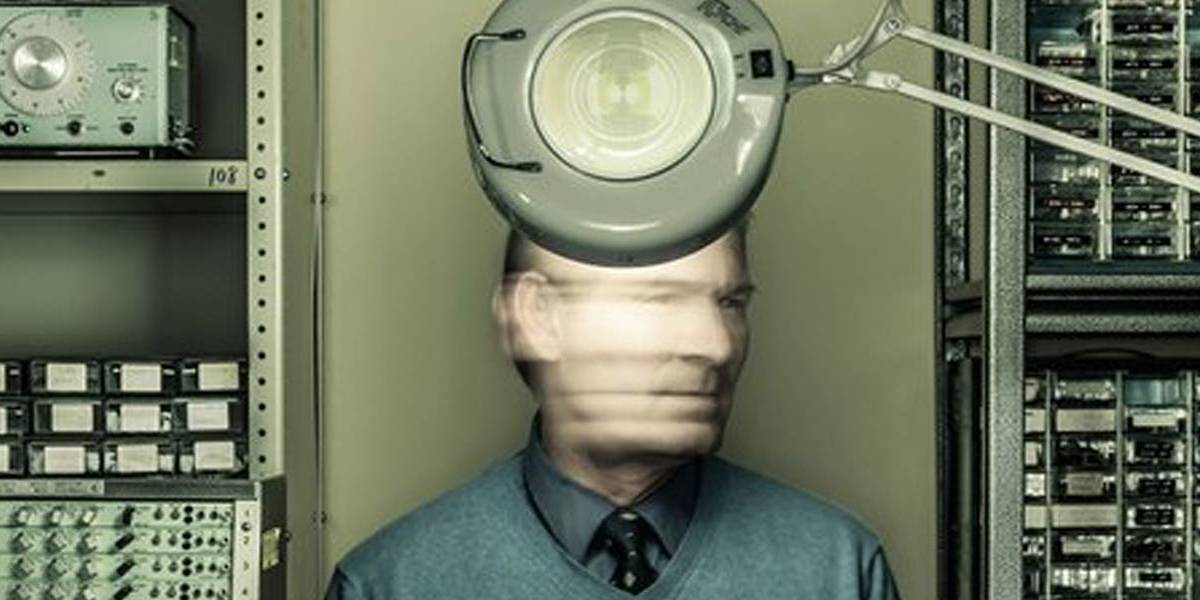 Irish neurologist Phil Kennedy made global headlines in the late 1990s for implanting wire electrodes in the brain of a 'locked-in' patient to control a computer cursor with their mind. Kennedy became known as 'The Father of the Cyborgs'. Travelling to South America in 2014, he made further headlines when tiny electrodes were implanted inside his brain in order to continue his research. The film looks at the ethical quandaries presented by his self-experimentation.
---
Rose Plays Julie
DIR/WRI: Joe Lawlor, Christine Molloy
Premiere @ BFI London Film Festival 2019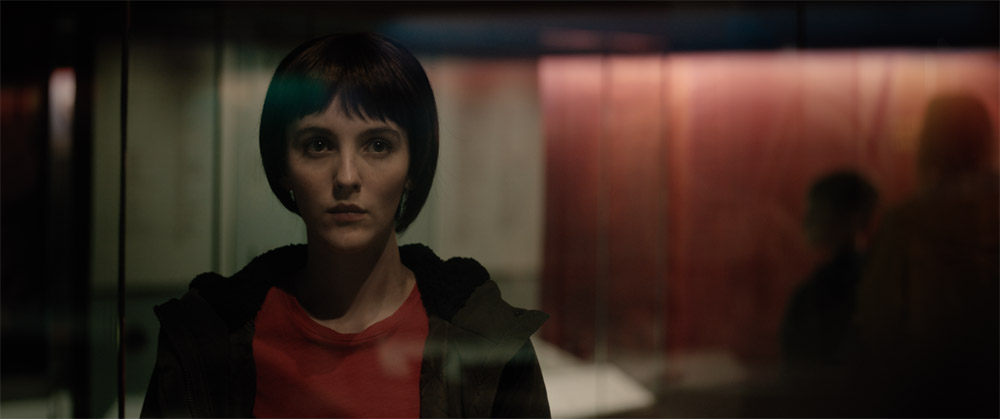 Rose is at university studying veterinary science. An only child, she has enjoyed a loving relationship with her adoptive parents. However, for as long as Rose can remember she has wanted to know who her biological parents are and the facts of her true identity. After years trying to trace her birth mother, Rose now has a name and a number. All she has to do is pick up the phone and call. When she does it quickly becomes clear that her birth mother has no wish to have any contact. Rose is shattered. A renewed and deepened sense of rejection compels her to keep going. Rose travels from Dublin to London in an effort to confront her birth mother, Ellen and learns a secret that has been kept hidden for over 20 years.
CAST: Ann Skelly, Orla Brady, Aidan Gillen, Annabell Rickerby
"An uneasy and suspenseful collision of social drama, revenge thriller, and classical tragedy, Joe Lawlor and Christine Molloy's Rose Plays Julie defies a quick or easy analysis." —Cathy Butler
---
Be Good or Be Gone
DIR: Cathal Nally • WRI: Les Martin
Premiere at Garden State Film Festival 2020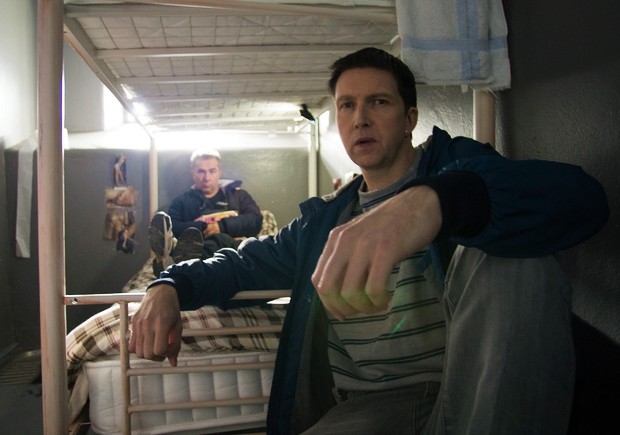 Set over the course of 4 days in contemporary Dublin, the film follows the story of Ste and Weed , two petty criminal cousins, who receive temporary release from Mountjoy prison.
CAST: Les Martin, Declan Mills, Jenny Lee Masterson, Enya Martin, Brid McCarthy, Gerry Shanahan, Aoife King, Alan Sherlock, Ruth Hegarty, Graham Earley
---
Skin+Soul
DIR: Ciara Nic Chormaic
Premiere @ Dublin International Film Festival 2020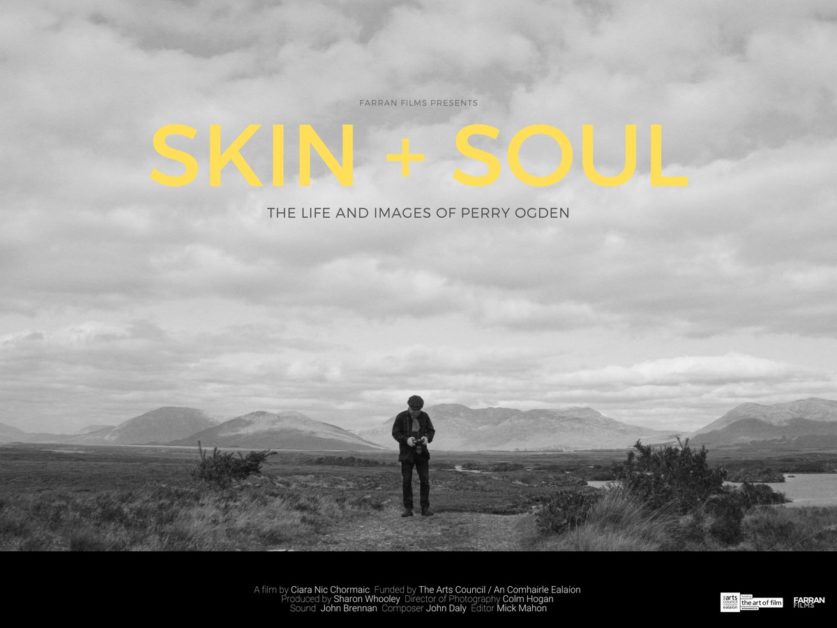 Skin+Soul was funded under the Arts Council Reel Art scheme which is designed to provide film artists with a unique opportunity to make highly creative, imaginative and experimental documentaries on an artistic theme. Acclaimed photographer Perry Ogden returns to his fashion photography roots for his latest documentary. Told through the eyes – and the lens – of the photographer, the profound images that emerge onscreen have the effect of blurring the lines between the world of fashion and the real world.
"Rendering sublime into straightforward requires immense skills, of which Ogden has mastered every single one." —June Butler
---
The Castle
DIR: Lina Lužytė
Premiere at Galway Film Fleadh 2020
Set in Dublin, Monika has a dream to play a one in a lifetime concert. Her mother is sceptical and reluctant to support her daughter's dreams, and so she sells their keyboard and forbids Monika from attending the concert. However, Monika stops at nothing to pursue her dream.
CAST: Barbora Bareikyte, Gabija Jaraminaite, Jurate Onaityte
"a family tragedy which explores the deleterious and dream-destroying effects of Ireland's marginalising attitude towards immigration and poverty"—Sarah Cullen
---
Arracht
DIR/WRI: Tom Sullivan
Premiered at Tallinn Black Nights Film Festival 2019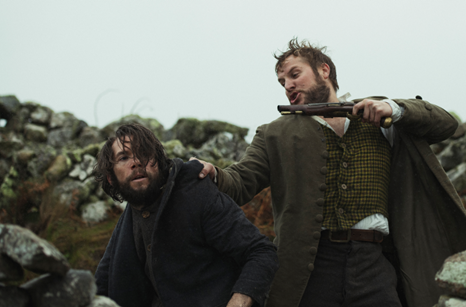 Set during the famine, a man loses everything and is accused of a murder. On the run for three years and with the help of a mysterious girl he attempts to rebuild his life. However, his past however comes back to haunt him.
CAST: Dónall Ó Héalaí, Saise Ní Chuinn, Michael McElhatton, Peter Coonan
---
Pure Grit
DIR: Kim Bartley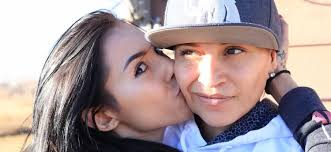 A documentary set against the captivating backdrop of the Wyoming wilderness, Pure Grit follows Sharmaine, a Native American bareback racer, and her girlfriend Savannah, as they strive to overcome the ghosts of past abuse.
---
The Nest
DIE/WRI:Sean Durkin
Premiere at Sundance Film Festival 2020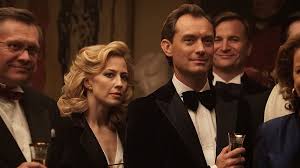 Charismatic entrepreneur Rory relocates his wife Allison and their children Sam and Ben from suburban America to his native England with ambitious dreams of profiting from booming 1980's London. While Rory thrives chasing lofty deals in the city, Allison and the kids struggle to adapt. Once a businesswoman in her own right, Allison finds herself idle and resuming the role of housewife in a run-down mansion they can't afford to furnish. As the eerie isolation of their new home drives the family further apart, and the promise of a lucrative new beginning starts to unravel, Rory and Allison have to face the unwelcome truths lying beneath the surface of their marriage.
CAST: Jude Law, Carrie Coon
---
The Tribe of Gods
DIR: Loïc Jourdain
Premiere at Galway Film Fleadh 2020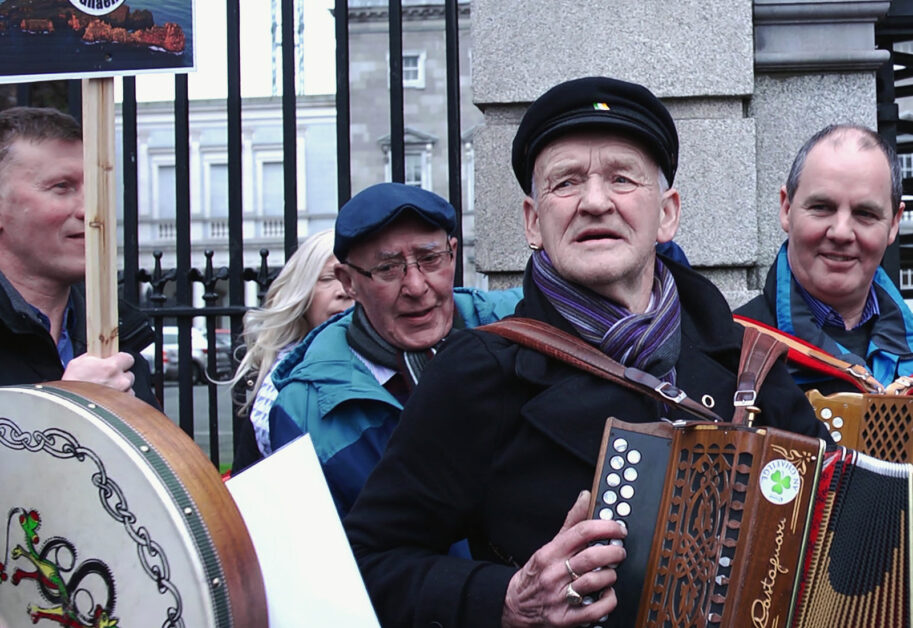 Documentary about Tory Island off the coast of county Donegal in Ireland and its inhabitants.
"a skillful blend of storytelling, music, song, heartache, celebration, strength, hardship and resilience."—Orla Monaghan
---
A Bend in the River
DIR/WRI: Colin Broderick
Premiere at Belfast Film Festival 2020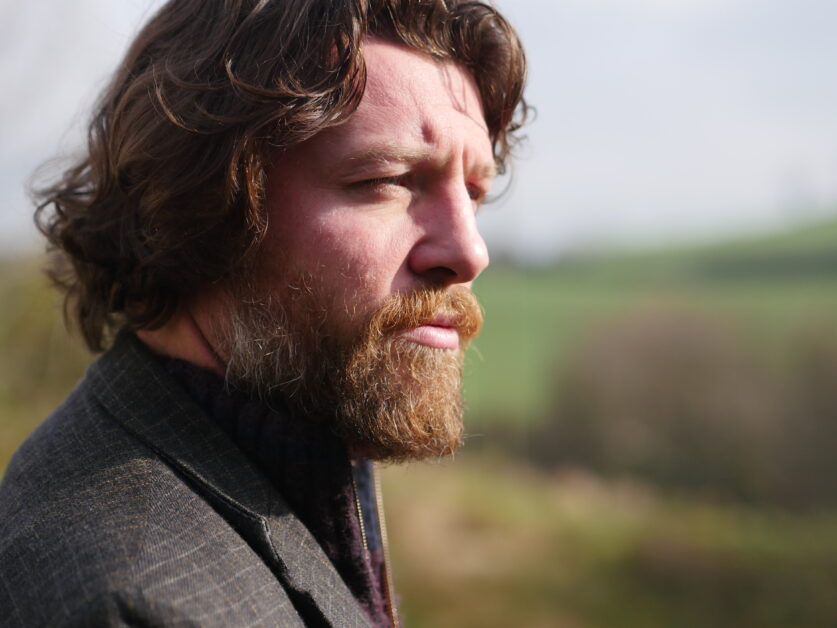 A writer returns home to Ireland, after spending twenty-five years in New York, to confront the ghosts of his past. To make sense of the Northern Ireland he remembers as a child, in comparison with the place he finds it upon his return, still minus a united Ireland.
CAST: John Duddy, Kathy Kiera Clarke, John McConnell, Brendan Broderick, John Connors, Nicola Boyle, Jacqueline Kealy
"a film which delves deep into the emotional landscape of re-visiting the past and demonstrates the effects of a landscape on a psyche."—Irene Favey