Welcome to the world of Irish cinema. Operating since 1987, Film Ireland is an independent outlet dedicated to celebrating Irish film and is your go-to destination for all things related to the thriving world of cinema and film on the island of Ireland. Over the years, Film Ireland has not only provided comprehensive coverage of film news, festivals, reviews; covering everything from huge international blockbusters to micro-budget indigenous film, but has also played a significant role in supporting and promoting the industry.
Film academics Roddy Flynn and Pat Brereton described Film Ireland as "a full-fledged debating space devoted to the politics of film support and film culture in Ireland."
The magazine has been helmed by top industry names, which include the likes of Johnny Gogan, Hugh Linehan, Ted Sheehy and Ross Whitaker and featured contributions from Martina Niland, Lenny Abrahamson, Donald Clarke, Dr. Ruth Barton and Hollywood Foreign Press Association member Kimberly Reyes, amongst many others.
Contributors
Jack Murphy: A Louth-based writer, Jack is presently studying Film at University of Galway. Jack is a fan and a critic who loves talking and writing about all things film. Follow his writing now on Substack.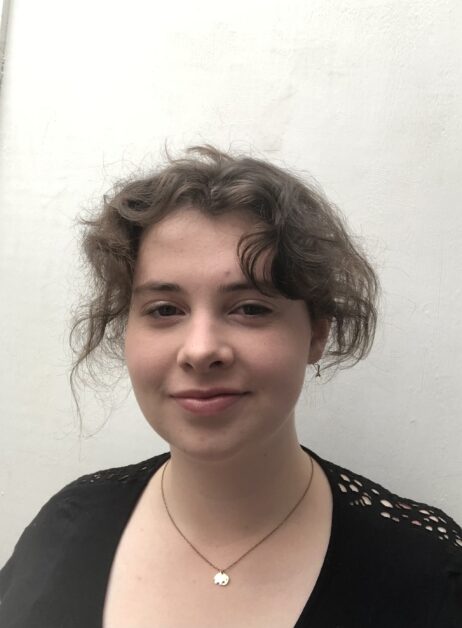 Adelaide Thermes Kane is a writer, critic and co-creator of anfa collective. With a degree in English, media and cultural studies from IADT, Adelaide has worked with multiple film festivals across Ireland including the Galway Film Fleadh and Dublin International Film Festival. Follow the anfa instagram account here.
Editor
Steven Galvin: Steven is an editor, musician and visual artist. He received a first in MA in Film and Television Studies from DCU. Assistant Editor of Film Ireland Magazine and went on to become Editor in 2013, where he managed the transition from print to digital. As an audio / visual artist, Steven has performed at various venues, including The Button Factory, The Tivoli Theatre, Odessa Club, The Sugar Club, He has also provided sound mixing and musical composition for short film, and theatrical promos, and has an extensive history of editing both audio and video. He provides corporate videography at events throughout the year. Steven was the venue co-ordinator at Filmbase Arts Centre for a number of years, where he organised charity fundraisers, liaised with exhibiting artists and clients, and oversaw the technical integration of the space. Providing a range of digital marketing services – from written online content creation to podcasts – Steven works with clients across the film industry and private sector. As a digital marketer, he delivers regular freelance services to the Writers Guild of Ireland, Screen Directors Guild of Ireland, Jobs Expo, Careers Unlimted, Recruitment.ie and Women in Film and TV Ireland. He has also devised and delivered Editing classes in FCPX and Premiere Pro and regularly lectures for the National Film School in IADT.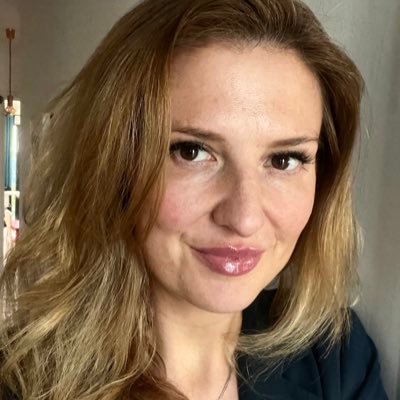 Assistant Editor
Gemma Creagh: In 2014 she graduated with a First from University of Galway's Writing MA. Gemma has written for stage with the support of NUIG, AboutFACE, Axis Theatre, Barnstorm Theatre and the Arts Council. She wrote and co-produced five-part comedy Rental Boys for RTÉ's Storyland; she has gone on to write, direct and produce shorts screened at festivals around the world. She's directing her latest short Conveyance with DLR's First Frames. Gemma has penned articles for magazines, websites and newspapers; she's also the WFT Ireland Project Manager and she contributes to RTE's Arena on occasion. Connect with Gemma on Twitter / LinkedIn / Insta / Website
Background
Film Ireland began publication in 1987 under the title Filmbase News. The magazine was initially a photocopied newsletter distributed to members of the organisation. The first issue contained news about current short and feature film productions, information on funding schemes, and film festival reports. According to the magazine's first editor, Johnny Gogan (who shared the credit "compiled by" with Mike Collins and John Gormley in early issues): "The 1987 Film Base AGM had called for a better distribution of information to the growing membership. Ireland was a word-of-mouth culture where information was guarded and opinions often verbalised on bar-stools but less often committed to print. The film scene was no exception. Vinny McCabe and Mike Collins had taken up the cause of a newsletter after the AGM and I was dragged in to assist their information sub-committee, joined by John Gormley (now TD)".
In 1992, after thirty issues, Filmbase News changed its name to Film Ireland. Editor Patrick Barrett explained that the change of name was intended to reflect the magazine's widening audience, but former editor Johnny Gogan later stated that "the name change [was] presented as a fait accompli to the board and the organisation". Gogan opposed the move to make the publication into a national magazine "out of a belief in the parochial which has endured", while later editor Hugh Linehan considered it "a progressive and ambitious move, but one which threw up its own challenges".
Other editors of the magazine included Paul Power, who maintained the magazine's status as a journal of record by keeping "local writers, directors, and producers in the frame of almost every story";Hugh Linehan, who went on to edit The Ticket, the weekly entertainment supplement of The Irish Times Ted Sheehy, Ireland correspondent of Screen International, "who was often critical of the lack of a professional film grammar within much Irish film production"; and Tony Keily, who believed that film criticism and publication "should be radicated in a common film culture. And the job of a publication like Film Ireland is to provide a small space for that culture to grow. A pluralist space that doesn't obviously belong to anybody". The Film Ireland website, FilmIreland.net, was established in 2002.
In early 2013, after over 25 years in publication, Filmbase decided to cease publication of the magazine. Reductions in funding to Filmbase made the continued publication of the magazine unsustainable and, despite the commitment and dedication of staff, contributors and the Irish filmmaking community, the cost of print publication was deemed unfeasible. The decision was made to make Film Ireland an online-only resource and is currently under the editorship of Steven Galvin.