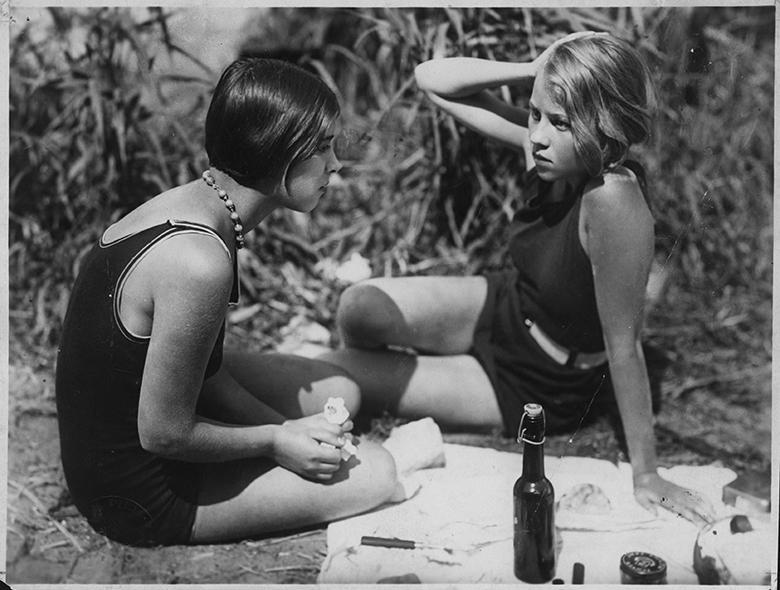 | | |
| --- | --- |
| Location | Shaw Room |
| Admission | |
There will be a special screening of the silent film People on Sunday (1930) at the National Gallery of Ireland, with live musical accompaniment, in the Shaw Room.
Matthew Nolan (guitar and electronics) and Rachel Grimes (piano and electronics), with guest Mary Barnecutt (cello), bring a new, original live score to this cinematic paean to the last days of Weimar Germany.
Filmed on location in Berlin, using a cast of amateurs in roles based on their actual day jobs, the film sustains a lyrical tranquility as people swim, listen to music, flirt, and generally enjoy their time away from the daily grind. People on Sunday  was an unassuming but groundbreaking response to the big-budget films being produced by UFA at the time, and boasted a crew of young German cineastes who would later become major filmmakers in Hollywood: Robert Siodmak, Edgar G. Ulmer, Fred Zinnemann and Billy Wilder.
Presented by Note Productions, one of Ireland's leading promoters of new and contemporary music, in co-operation with the Goethe-Institut Irland.
"The new musical score to People on Sunday is based on a creative response to that which we don't see. This compositional strategy allows us to echo those internal psychological and narrative meanings behind and beyond the images. For us, there is a haunting duality to Siodmak and Ulmer's vision of 30s Berlin, and the new score reflects this sense of social or even political turbulence. Ultimately, our aim is to offer the viewer another way of seeing the movie apart from the surface view." – Matthew Nolan and Rachel Grimes
Part of the programme of events supporting the exhibition Bauhaus 100: The Print Portfolios. See a full list of all Bauhaus-related events at the Gallery here