Kerry Film Festival –  2017
The 18th Kerry Film Festival will run from 
19th-22nd October 2017
 bringing exceptional short films from around the world along with national and regional programmes. The festival will also host, for the first time, a platform for first time feature film makers.
These DISCOVERY FEATURES will screen on 
Thursday 19th October
 and each feature film will be preceded by a featured short film. There will be school screenings supported by the IFI and film festival exchange favourites, Nickel Film Festival Tour.
The awards ceremony will take place at the INEC where awards are presented in seven different categories.
Kerry connections are plentiful in the festival. Opening night film, 
THE CREST
saw much of the film captured in Kerry and follows two descendants of an Irish King who meet for the first time in Ireland.
The Crest is a story of family, immigration and the value of tradition and culture.
SONG OF GRANITE

Ireland's submission for the Foreign Language category at the 90th annual Academy Awards,

 SONG OF GRANITE

which revolves around the life of the great traditional Irish singer, Joe Heaney, will screen in Cinema Killarney 0n 

Friday 20th October

.

SCORE

The Irish premiere of 

SCORE – A FILM MUSIC DOCUMENTARY

. This documentary brings Hollywood's premier composers together to give viewers a privileged look inside the musical challenges and creative secrecy of the film score.

 SCORE

 will have a FREE screening at St. Mary's, Church of the Sloes, Killarney on 

Friday 20th October

.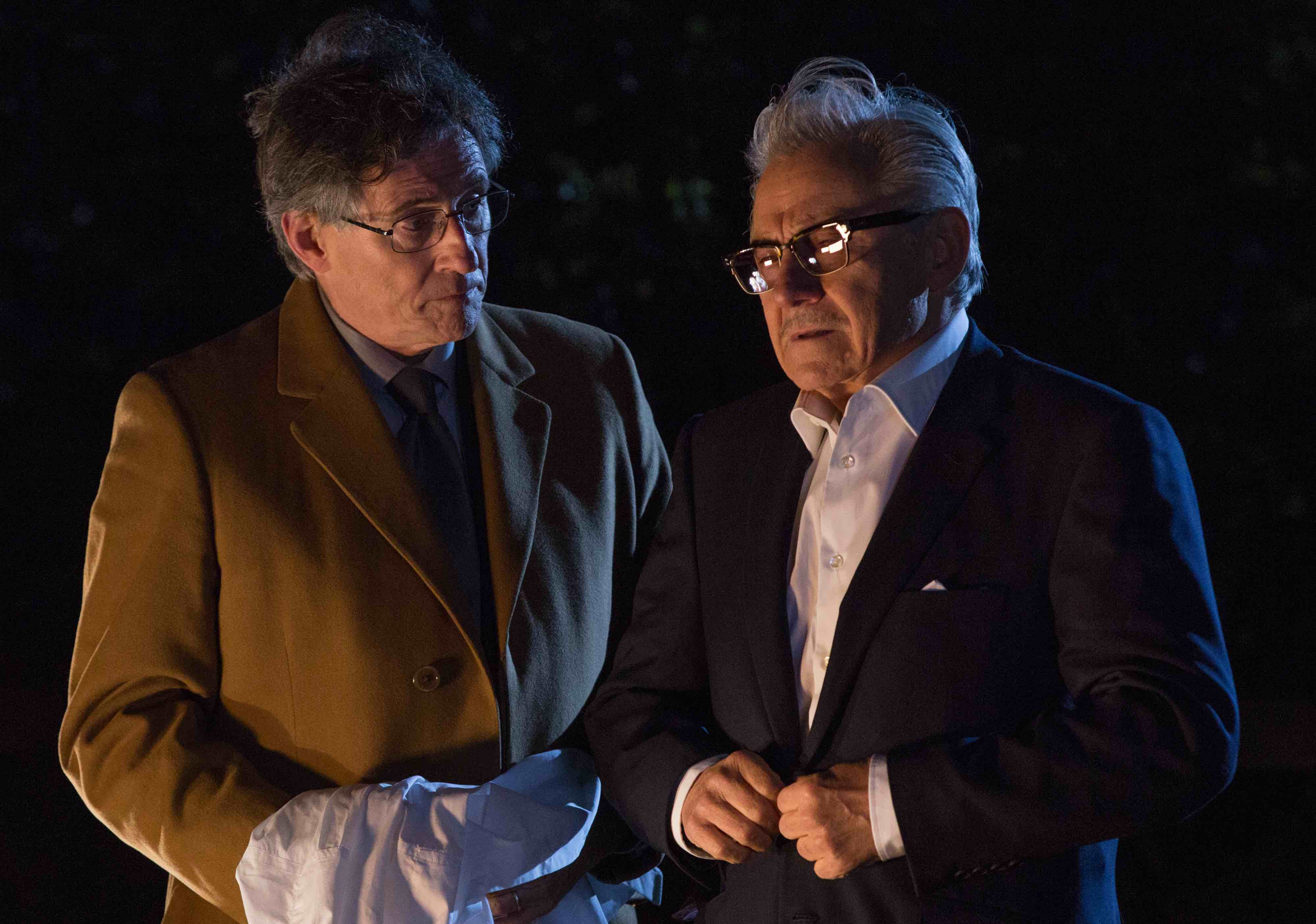 LIES WE TELL
Kerry Film Festival will host the Irish Premiere of LIES WE TELL starring Gabriel Byrne and Harvey Keitel.
When his billionaire boss Demi (Harvey Keitel) dies, chauffeur Donald (Gabriel Byrne) is given one final job – to wipe out any evidence of Demi's relationship with his mistress, the enigmatic and beautiful Amber (Sibylla Deen).
Unwittingly drawn into a dangerous urban underworld, he encounters dark, harrowing practices, and a sinister criminal figure who will test him to his very limits.
T.A.L.K
Killarney Plaza Hotel.  Sat 21st Oct.   2 – 4pm
Industry sessions including panel discussions, in conversation and Q & A sessions.
Creative Kerry Abroad
Kerry natives Maura Kelly (Emmy-winning Producer/Purple Mountain Media) and John Flahive (Kevin Roche: The Quiet Architect) discuss working abroad in film and media.
Chaired by Alex Fegan.
What is your Film Festival Action Plan?Katie McCullough from Festival Formula will guide you through the vast film festival landscape and offer advice and tips on building a festival profile and action plan.
The Feature Length
BIFA Producer Andy McDermott will discuss the making of feature film, LIES WE TELL from development to funding to casting and production.
Chaired by Áine Moriarty – CEO IFTA
FREE INDUSTRY EVENT