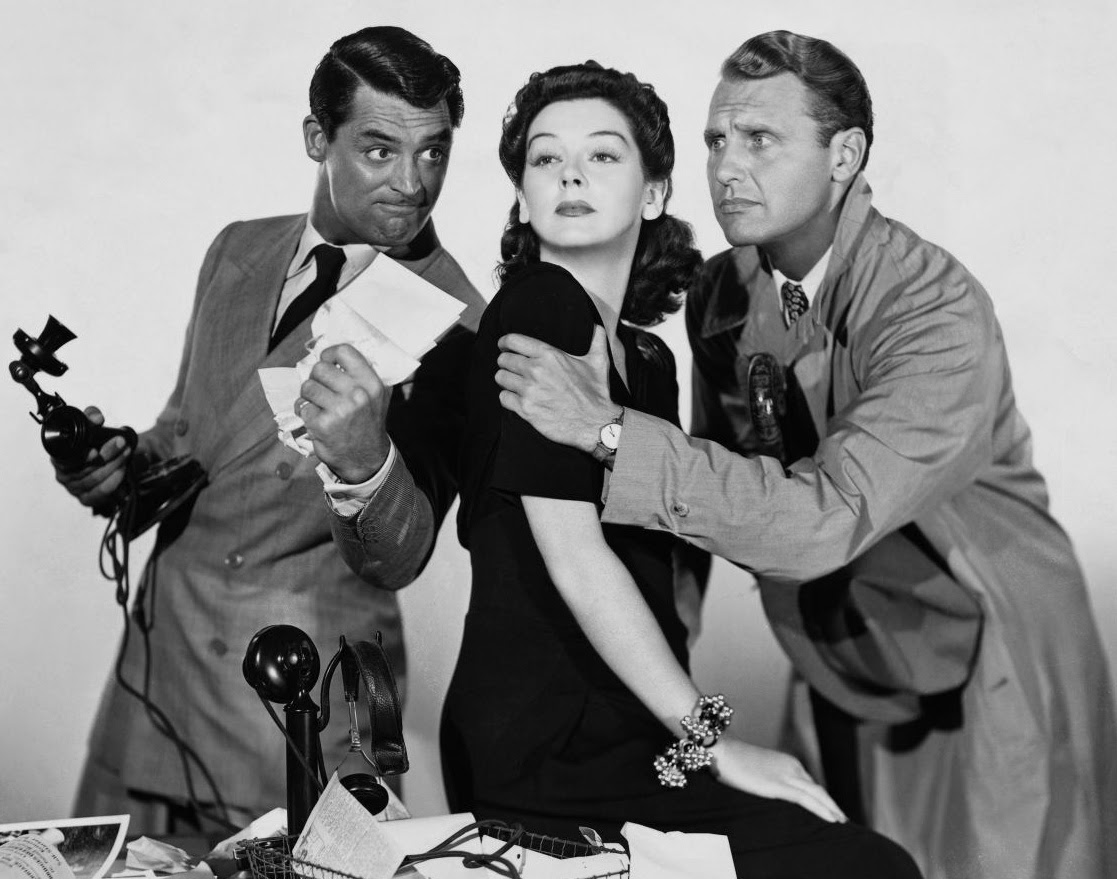 The Irish Film Institute presents After the Chick Flick and welcomes Diane Negra, Professor of Film Studies and Screen Culture and Head of Film Studies at UCD, along with Dr. Deborah Jermyn (Roehampton University) and Dr. Shelley Cobb (University of Southampton) to partake in a panel discussion looking at female identities and Hollywood film. The discussion will follow a screening of Howard Hawks' 1940 screwball comedy His Girl Friday on Saturday March 5th at 12pm.
His Girl Friday stars Cary Grant as sardonic newspaper editor Walter Burns and Rosalind Russell as his ex-wife and star reporter Hildy Johnson (originally written as a male role). The panel will address a diverse set of questions in relation to the continued viability of the 'chick flick' as a means of coming to grips with some of the ideological uncertainties, ambivalences and industrial shifts that currently characterise female media representation.
Diane Negra is Professor of Film Studies and Screen Culture and Head of Film Studies at University College Dublin. She is the author, editor or co-editor of ten books including the forthcoming The Aesthetics and Affects of Cuteness(Routledge, 2017). Her work in media, gender and cultural studies has been widely influential and recognised with a range of research awards and fellowships. She currently serves as Co-Editor-in Chief of Television and New Media. Professor Negra has served on the Board of Directors of the Society for Cinema and Media Studies and currently serves on the Board for Console-ing Passions.
Deborah Jermyn is Reader in Film and Television at University of Roehampton where she is co-director of the Centre for Research in Film and Audiovisual Cultures. She has published widely on women, feminism and popular culture, with a particular focus of late on gender, ageing and stardom.
Shelley Cobb is Associate Professor of Film and English at the University of Southampton. She has published widely on women filmmakers, film adaptation, celebrity culture and chick flicks. Her books include Adaptation, Authorship and Contemporary Women Filmmakers (2015) and the edited collection First Comes Love: Power Couples, Celebrity Relationships and Cultural Politics (2016).
Tickets: €10 for both screening and panel discussion (tickets not sold separately) are available at www.ifi.ie There will be a short break after the screening (approx. 30 mins) before the discussion starts.